Andrew Kay
Integral Sonic Yoga, Sound Baths and Music Therapy, Indian Classical & Creative Improvising Musician
Andrew shares his deep knowledge and experience of music from both sides of the world in combination with his new found passion of the Himalayan Singing Bowls, Sound & Vibration, Sound Healing, Yoga, Qigong, and Meditation as an holistic offering of inspiring music, penetrating sounds, and powerful vibrations which supports, inspires, and heals.  He is a trained professional musician of Western Contemporary, Jazz and Classical music, as well as Indian Classical music, as one of the first musicians in the world to perform Ragas on both the Alto Saxophone and the Himalayan Singing Bowls. In the realm of music he has worked with some of the world's finest maestros and performed on stages and in conferences across the globe. He has also worked with a wide variety of experienced Yoga instructors and practitioners to create and develop the practice of Integral Sonic Yoga.
Andrew Kay Website, Monsoon-Music,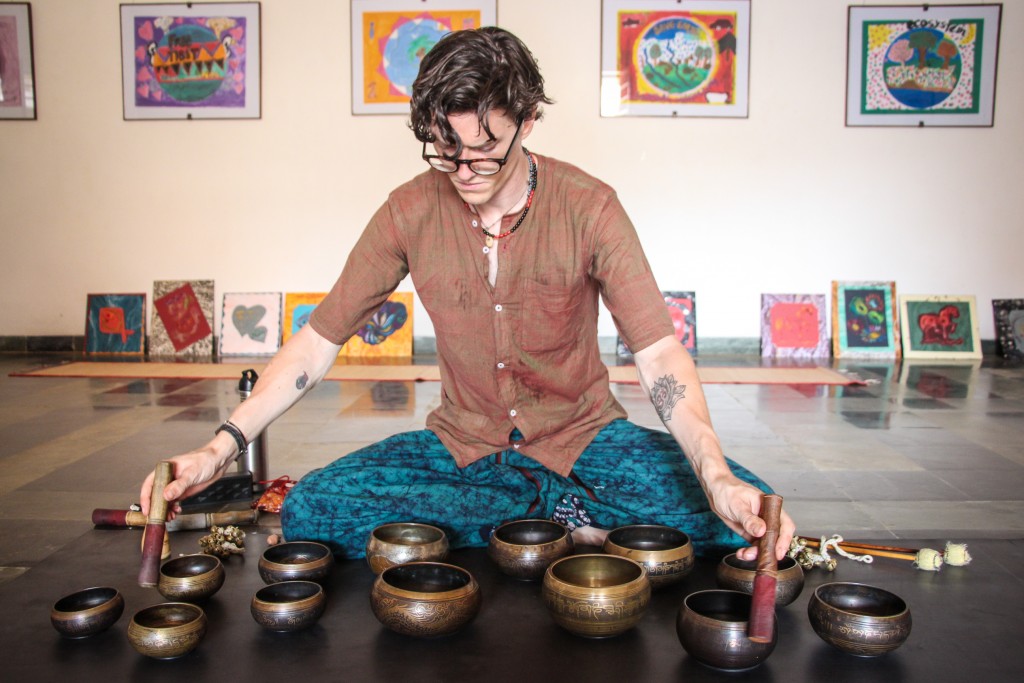 Violante Binazzi
Yoga Practitioner, Ashtanga Vinyasa, Yoga for Children, Yoga for Art & Creativity, Yoga for Trauma Therapy.
Violante has been practicing yoga for over seven years and has been a certified Yoga Alliance International teacher since 2012. She specializes in Ashtanga Vinyasa as well as the connection between Yoga, Art and Education. Violante also studied Ayurveda for two years at Ayurveda International Academy in Italy, which increased her understanding and knowledge of corporeal processes in the human body and helps her in personalizing a yoga practice according to individual need.
Violante also has a degree in art history and specializes with working with children in museums. Her interest in working with kids resulted in her attaining a teacher training certificate for kids and teens from Balya Yoga in 2012. Violante believes that the combination of art and Yoga is an important instrument for an experimental education, especially for kids.
Violante continues to study and practice following the teachings of Sri K. Pattabhi Jois, founder of Ashtanga yoga.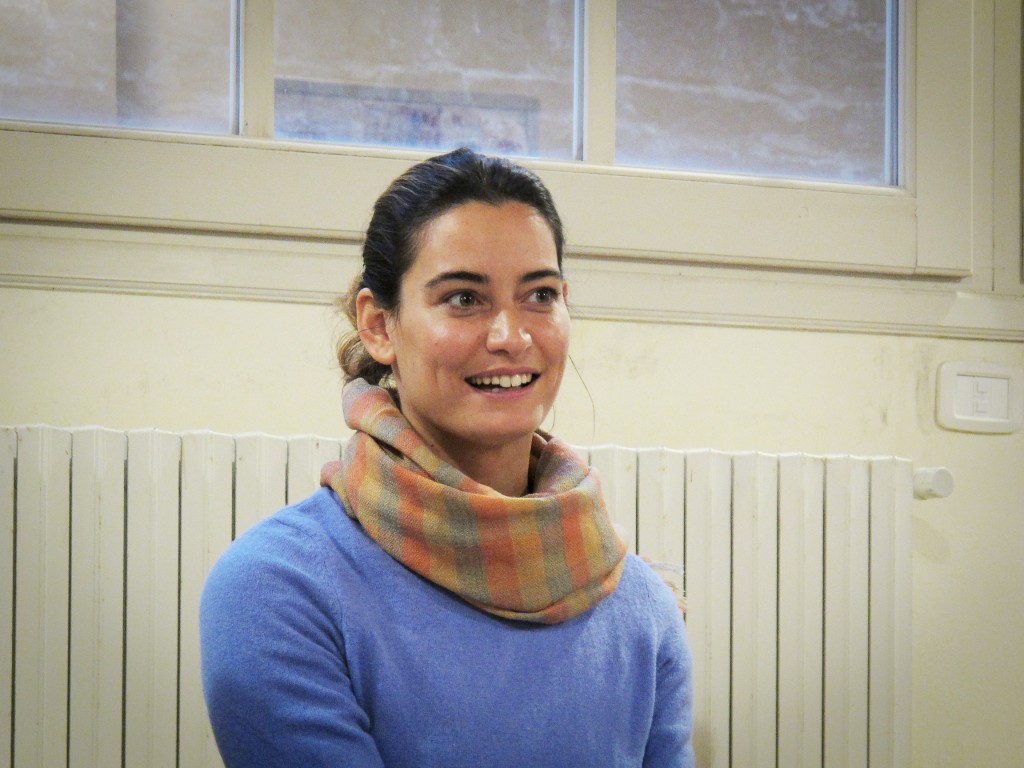 OTHER COLLABORATORS:
Sebrina Prassede
Yoga Practitioner, Qi Yo Multiversal Yoga, Prana Vidya Sound Yoga, Yoga for Children, Yoga Therapy
Sebrina has been practicing Yoga for 15 years in various different stages and styles of Yoga.  She has travelled and lived in many different places around the world (UK, Italy, China, Cambodia, India) and had the chance to study and practice with different teachers and  guides.
In the last 5 years Sebrina has been living between the Auroville Community, India where she teaches Prana Vidya Sound Yoga, and go on further studies related to holistic healing (Ayurvedic and Hawaian massage, yoga and energetic games for children, Pranayama, Sounds, Yoga, eco sustainable lifestyle); and Italy, in the Abruzzo region, here she has transformed her residence into a yoga retreat named "Annapurna Yoga Holistic Retreat Pereto" where she give lessons, workshops and yoga retreats.
"As I have tested on myself the deep and uplifting transformation that Yoga can bring in your life, my goal is to spread and share yoga, yoga not only in the classroom as a physical exercise, but Yoga as a lifestyle that nourishes the Body…as well as the Spirit…enhancing the most natural qualities of human nature: Joy, Love, gratitude and Peace. The body is the temple of the spirit. We need to nourish and take care of both… Throughout the Physical gate of the body… we can enter and nourish our psychological, mental and emotional bodies."
Annapurna Yoga Holistic Retreat Pereto Facebook Page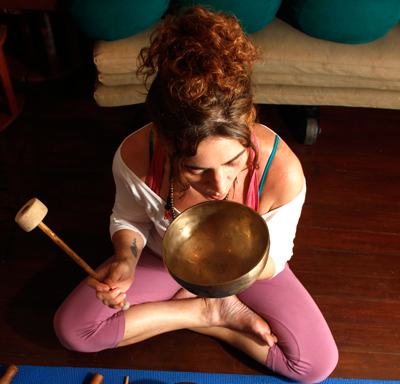 Tasha Rooke
Yoga Instructor, Reiki Teacher, Meditation Guide
Tasha Rooke works an experienced yoga & meditation teacher, reiki master, cranial sacral therapist, and is a dedicated student to the yoga lifestyle.